No-till Gardening free e-course video #6
How to convert a lawn or paved area into a fertile garden (8:54)
The five steps to convert an existing lawn, rocky or paved area into a fertile food or flower producing garden:
1. Get rid of all weeds first
2. Add compost to introduce fertility
3. Start planting
4. Maintain weed control
5. Add ongoing fertility throughout the life of the plant
In this video, farmer Dan demonstrates and elaborates on:
– Four natural methods to eliminate weeds and maintain ongoing weed control: occultation weeding, hand-weed, rake, wheel hoe
– How to maintain soil fertility while plants are growing
– Why you should take a long-term view towards soil fertility.
The Terra Flora Organics Vermicompost that Dan mentions at the 5:00 mark is available in our market as well as online at https://terrafloraorganics.com/shop
If you've come across this page from a search engine or source other than our e-course email, you can opt-in to receive all seven videos via the webform below.
Free 7 part No-till Gardening eCourse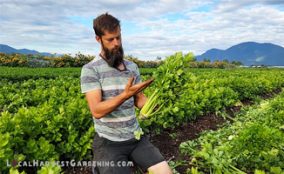 How to grow the best organic celery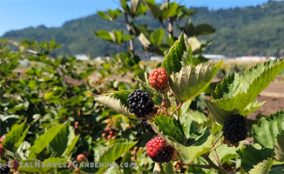 Growing thornless blackberry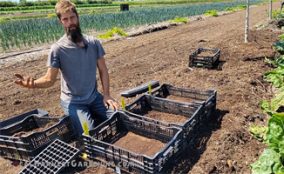 Seeding for a year-round harvest: succession planting & overwinter gardening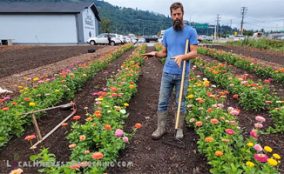 5 steps to convert a lawn or paved area into a fertile garden
The free e-course is comprised of seven videos recorded during the months of July & August 2021 on our Chilliwack farm in the Pacific North West.
You'll receive a new video delivered to your inbox every four days. You can unsubscribe at any time.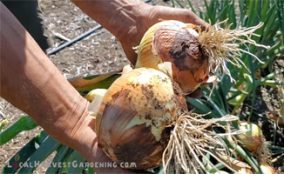 Growing onions & characteristics of different varieties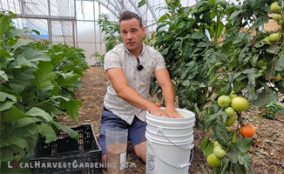 Bokashi (anaerobic) composting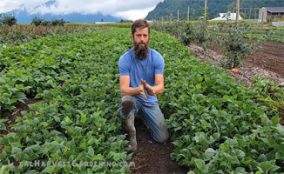 Seeding and growing French beans (& what's essential when growing legumes)
The Local Harvest Mission & Vision